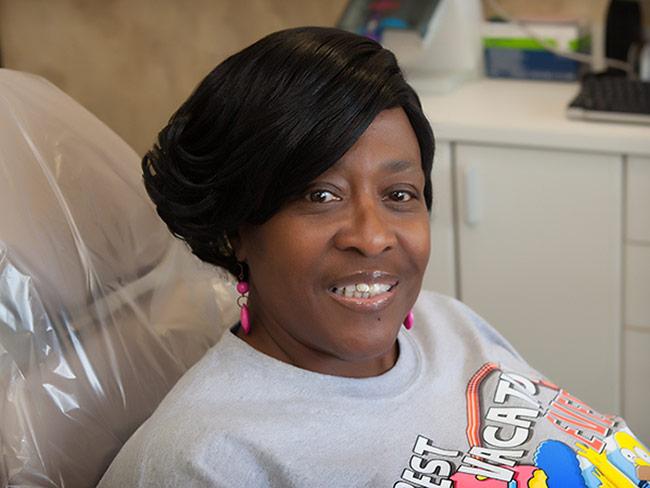 How Do We Help?
We Offer the Community:
Basic dental care in exchange for volunteer service for those who qualify.
Referrals to find a dentist and help getting answers to dental-related questions.
Oral health education by a registered dental hygienist at our bi-weekly class.
Community outreach events and free oral health screenings in partnership with the Muskegon County Oral Health Coalition.
Dental Care Through Volunteer Service
What the Program Offers:
X-rays, exams, fillings, tooth removal, cleanings and treatment for gum disease.
Over 20 volunteer dentists who provide services.
Over 20 non-profit organizations with volunteer options.
Who is Eligible?
Muskegon or Oceana County residents.
Uninsured or underinsured within program limits.
Meet income limits (listed in table).
| Household Size | Household Income |
| --- | --- |
| 1 | $33,975 |
| 2 | $45,775 |
| 3 | $57,575 |
| 4 | $69,375 |
To Get Started
Call us at (231) 773-1360 to be screened to be sure you qualify and enroll you in the program. You will be required to complete a Patient Agreement Form.
Then, it's as easy as…
1. Attend a dental health class.
To begin, choose a dental class from our calendar. Call us at (231) 773-1360 to reserve your spot as space is limited. The class will be taught by a registered dental hygienist.
2. Complete your volunteer hours.
Review the list of participating non-profits and choose a volunteer opportunity. Turn your volunteer hours in to us in writing on our form (available on the Volunteer page).
If the organization you volunteer for is NOT on our list, please turn in your hours in writing on the volunteer organization's letterhead.
3. Receive your dental care.
Once you have turned your volunteer hours in to us in writing, please call us at (231) 773-1360 to schedule your dental appointment.